Charleston, W.Va — State Chancellor of Higher Education Dr. Sarah Armstrong Tucker says now is the time to help high school students pay for dual enrollment courses.
"It could double the rate of our low-income students going to college," Tucker recently told Metro News.
Currently, most students taking dual enrollment courses are high school students from affluent families, she said. Tucker said it's a barrier for children from poor families.
"These opportunities are not available to many of our students who don't know they can succeed in college," Tucker said.
Most states help high school students pay for college courses. Tucker said it was done in several ways.
"Sometimes the state provides the funding out of a pot that the state sets up, sometimes the county provides that funding, sometimes it's a combination of state and county and sometimes it's just for low-income students," Tucker said.
Tucker said she will go to the Legislature with her request during the next regular session.
"I've had a lot of conversations before," Tucker said. "It's an important piece of the missing puzzle in West Virginia."
A program has already succeeded.
Southern West Virginia Community and Technical College in Logan has a pre-college academy where high school students from Logan, Mingo and Lincoln counties take college courses and return to their high school in the afternoon. More than 200 students are part of the program.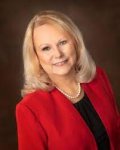 Currently the County Board of Education and Southern WV are handling the cost.
Southern WV President Pamela Alderman said the program has been a huge success.
"We're seeing these students want to come in and start their education early, graduate and then go into the workforce and continue their careers," Alderman told Metro News in an August story.
Tucker praised what has been done through the academy.
"What they're doing in the South through Pre-College Academy is exactly the kind of work we should be doing," Tucker told Metro News at the time. "I commend high school students for getting their degrees early in their school years. I'm excited about the successes I've already seen, and look forward to helping create more of these opportunities.
Numbers support double registration
Tucker said 67% of West Virginia's 2021 high school graduates who took dual-credit courses went on to postsecondary education. Only 23 percent of students who didn't take a dual-credit course went on to college or some other form of post-secondary training, she said.
"It's not enough students," Tucker said. "Not because I think everyone in the world should go to college, but because those students (who don't) earn an average of $20,000 a year after graduation. That's not a living wage."
Tucker hopes to convince the legislature to resolve the issue this session. She said it is an economic development issue for a region that needs more skilled workers to fill new jobs created by recent economic development announcements.
Funding for dual enrollment works, Tucker said.
"It has been proven time and time again to be a very successful intervention in getting students into college, especially students who are not currently enrolled in college," Tucker said.
The 60-day legislative session begins Jan. 11.